Vegetarian & Vegan Restaurant
Come and join us in a unique setting in the heart of medieval Ystad to enjoy our daily fresh vegetarian & vegan lunch buffet, hand prepared from fresh seasonal produce - from the ground to the table! Take a 'fika' with us - we offer a wide selection of cakes & sandwiches, with gluten-free options available. Wine & beer can be enjoyed with your meal, in a relaxed and friendly atmosphere, with plenty of seating either indoors or outside under the trees in the beautiful historic courtyard.

Camilla & Gunilla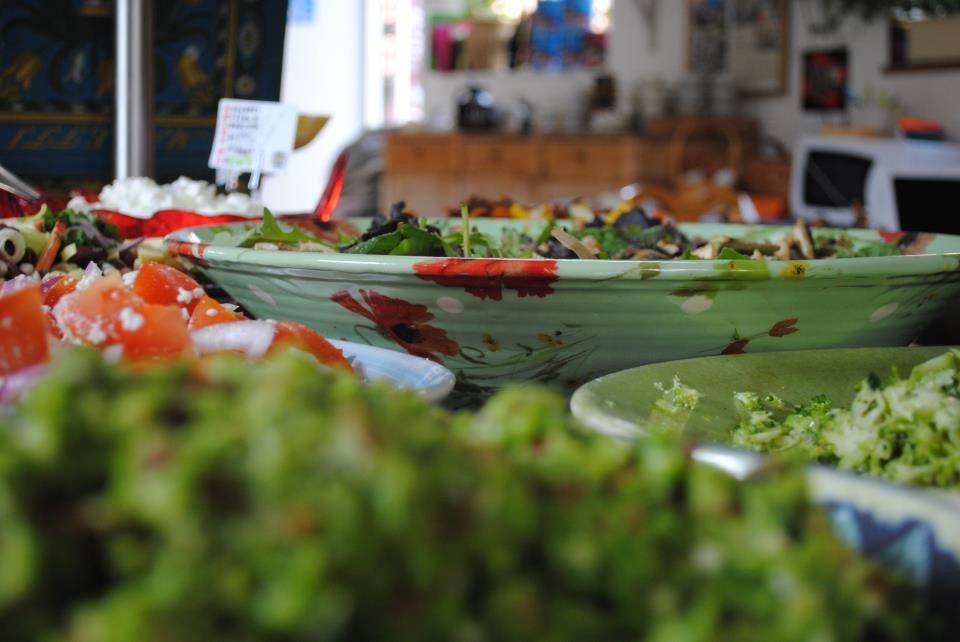 ---
****** Big News!! ******
Idag har vi sålt vårt fina kafé där vi har haft så många fantastiska möten och fått många, många, många oförglömliga minnen. Under tio års tid har Helsa på och alla ni som förgyllt vår tillvaro här varit en stor del av vår existens. Det är med mycket våndor och blandade känslor vi nu tar farväl av allt. Från och med nästa år tas lokalerna över av två fin, fina grabbar, med mångårig branscherfarenhet som kommer att sätta sin egen prägel på stället. De öppnar till påsk 2018 så kom hit och kolla in allt det nya. Än har vi dock några dagar kvar tillsammans. Vi kör nu fram till den 22/12 stänger över jul och öppnar åter upp den 26/12. Sista dagen 29/12.

Today we have sold our lovely cafe where we have met so many wonderful people and made many, many, many unforgettable memories. For ten years, Helsa På has thrived and flourished with all of our wonderful friends and customers who have supported us throughout and have been a major part of our existence. It is with a lot of dreams and mixed feelings that we now say our farewell. From next year, the premises will be taken over by two nice, fine guys, with many years of industry experience that will put their own feel and mark on the place. They open until Easter 2018 so please continue to visit and check out all the new changes! However, we still have a couple of days left together! We are continuing until the 22/12 we close over Christmas and open up again on 26/12, and then finally closing 29/12.

Camilla & Gunilla
---