Vegetarian & Vegan Restaurant
Come and join us in a unique setting in the heart of medieval Ystad to enjoy our daily fresh vegetarian & vegan lunch buffet, hand prepared from fresh seasonal produce - from the ground to the table! Take a 'fika' with us - we offer a wide selection of cakes & sandwiches, with gluten-free options available. Wine & beer can be enjoyed with your meal, in a relaxed and friendly atmosphere, with plenty of seating either indoors or outside under the trees in the beautiful historic courtyard.

Camilla & Gunilla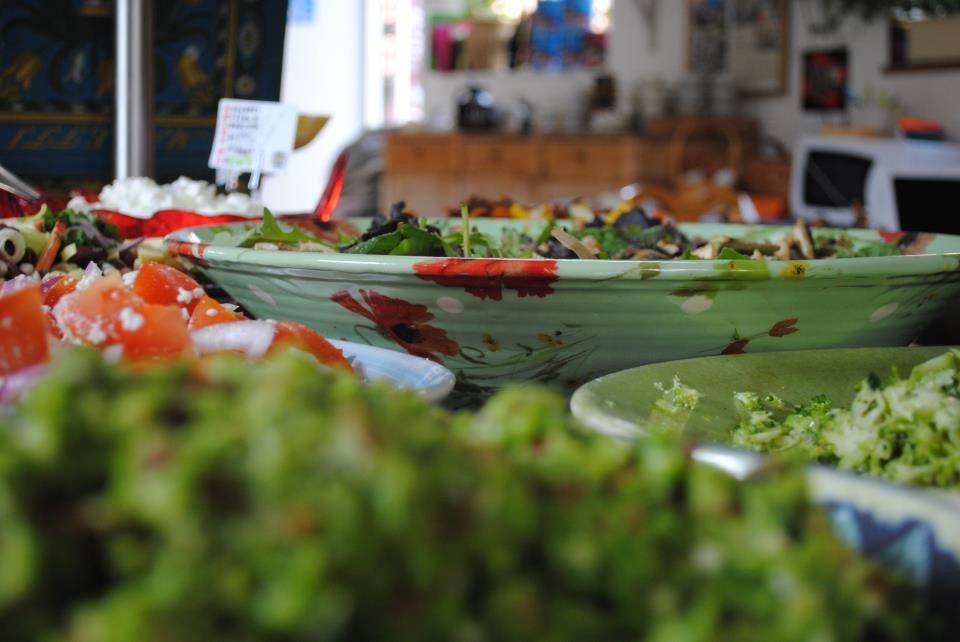 ---
News - Events - Coming soon!
Keep an eye on this section for our latest news and find details of forthcoming events......follow us on Facebook too.
**** 18th November 14:00 ****
Queentetten - Fem unga musiker från södra Sverige har slagits samman för att hylla och tolka låtar skrivna/framförda av kvinnliga musiker. Allt från Laleh till Monica Zetterlund!



Carolin Wierup (Vocals)
Tilda Björnberg (Piano)
Amanda Karström (Double bass)
Alexander Hjelmesten (Guitar)
Cuneyd Kocalp (Drums)


---
**** 9th December 15:00 & 19:00 ****

Jan Lundgren with Friends - "A Jazzy Christmas"
Hannah Svensson (Vocals)
Filip Jers (Harmonica)
Mattias Svensson (Bass)
---